MAKE AN IMPACT
AT
YOUR NEXT TRADE SHOW!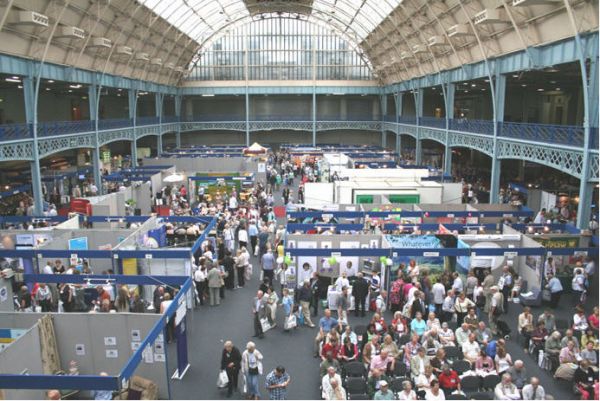 With more than 25 years combined experience in the hospitality industry, we at Exhibit Effects offer expertise in designing portable displays and custom exhibits that maximize your company's trade show marketing investment!
Location and Venue Selection and Negotiation:
Looking for the perfect exhibit or hotel venue in any city in the US or internationally? Need someone to help you negotiate the contract? How about negotiating the most favorable rates and amenities? Look no further - we can help! Our staff has serious experience and expertise in the hotel industry - they know how hotels work from within to get you the best deal. We can do the research, negotiation, and take the stress off you so you can go on to more pressing projects. And, another benefit: members of WoodenCrates.org get a BIG discount. Give us a try - you will be happy you did!
And, if you're want new at exhibiting at trade shows, please click here.
ACCESSORIES, DISPLAYS, GRAPHICS, LIGHT BOXES, TABLE COVERS;
Look at all the GREAT STUFF WE OFFER - And did you know that WoodenCrate.org Members get a Big Discount off ALL our display and accessory products!
Director's Chairs
Product Displays
Literature & Racks
Light Standards
Folding Tables
Hard and Soft Carry Cases
and other Items to Accessorize Your Booth
BEAUTEOUS BANNERS AND FABULOUS FLAGS:
Countertop Banners
Retractor Banners
Hanging Banners
Mega Retractors
Flags of All Sizes and Shapes to Enhance Your Booth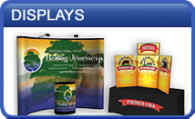 PIZAZZY PORTABLE AND MODULAR DISPLAYS:

Pop Up Basic
Panel Floor
Product Tabletop
Tabletop Basic
Tension Fabric: Horizontal & Vertical
Modular Framework Display
and Other Variety of Neat Display Systems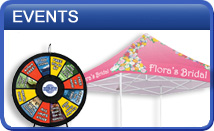 EXCITING EVENT STANDS FOR BOTH INDOOR OR OUTDOOR COVER:
Concession Stands
Deluxe Event Tents
Standard Event Tents
Event Tent Accessories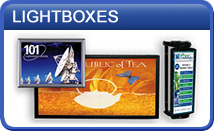 LUMINOUS LIGHTBOXES:
Flexible Lighted Displays
LED Lightboxes
LED Scrolling Sign
LED Signs
Narrow Profile Lightboxes
Stationary Floor LIghtboxes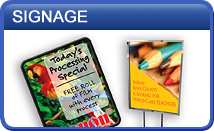 SCINTILLATING SIGNS FOR:
Sectioning Areas
Crowd Control
Posters for Events
Whiteboards
Exhibitor Series Easels
Sandwich Board Stands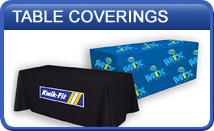 TERRIFIC BEGUILING TABLE COVERINGS:
Accent Table Runners
Convertible Table Throws
Economy Table Throws
Fitted Demo Table Throws
Fitted Table Throws
Table Runners

IMPORTANT REMINDER: Don't forget that WoodenCrate.org members receive a big discount on all our displays and accessories!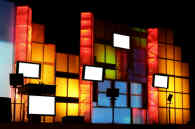 GRAPHICS CAPABILITIES
INKJET PRINTING
Exhibit Effects has the capability of printing and finishing up to a width of 48". Our eight-head inkjet printer ensures proper saturation and a quality image with an output resolution of up to 1440 dpi. Inkjet printing is ideal for: Mural Panels, Detachable Graphics, Backlit Graphics and more.
DIE-SUB PRINTING
Dye-sublimation is a new and exciting way to print photo realistic images on fabric. This process uses cutting edge technology to print your imgage with the finest detail and the richest color. Dye-sub printing is ideal for: Table Throw Products, Banners, Flags and Hanging Banner Systems.
1-COLOR AND 2-COLOR STANDARD IMPRINTING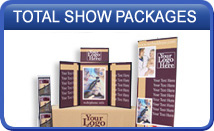 TOTALLY COOL SHOW PACKAGES:
Whatever your favorites, for indoor or outdoor exhibiting, we've got them!
Display combinations of every kind
Tabletop Displays - 6', 8' 10'
Display Hard Carry Case with Wheels
Panel Graphics
Light Standards that Attach to Displays
Literature Display Racks
Directors Chairs
Tenting
Our Standard Imprinting processes are direct screen print, thermo print or vinyl applique. We choose the most appropriate method based on your quantity ordered. Standard Imprinting is idea for: Table Throw Products, Large Format Banners and Flags.
SCREEN PRINTING
Screen printed graphics are most commonly used with line art images in large quanties. Screen Printing is a greatchoice when PMS color matching is necessary. This process is ideal for: Flags, Banners, Table Throw Products, Event Tents, Message Boards, Chair Back Covers and more.
PRINTING GUIDELINES AND HOW TO SUBMIT ART: Please call - every printing process is different - we can email or fax you a specifications list to prepare your art files for printing.
We at Exhibit Effects look forward to working with you . We promise to offer expert guidance, great products and service , competitive prices, timely delivery and formidable customer service - all this will help put your business in the
Spotlight bringing it CenterStage.
WE RESPECT AND VALUE YOUR BUSINESS! THANK YOU!