Crate Pro is a fast, accurate and complete solution for manufacturers of
Wooden boxes
,
Crates
and
Pallets
worldwide!
CRATE PRO PROVIDES CRATE STYLES FOR MIL-SPEC, ASTM, BS1133 AND PERFORMANCE BASED STANDARDS!!!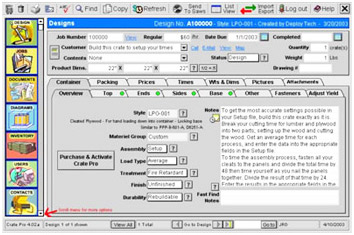 EXPERIENCED CRATER?
You will find no better tool for experienced craters than Crate Pro! Crate Pro handles everything for you from design to costing to weights-and-dimensions, and when the job is done, Crate Pro saves all your history so you can find, track and copy any design, customer history or activity.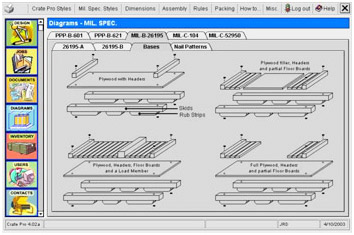 NEW TO THE CRATING BUSINESS?
Crate Pro is for you! Our crate design, costing and management software is built from the ground up to assure it has all the features and functionality you need to get started in the industry. For over 10 years our software (formerly Crate Generator, Crate Designer and Easy Crate) has provided assistance to more than 95% of the commercial crating software users worldwide!

Crate Pro starts with over 248+ pre-populated crate Styles and over 970+ pallet Styles. All modifiable for custom designs. No more restrictions to just a few styles!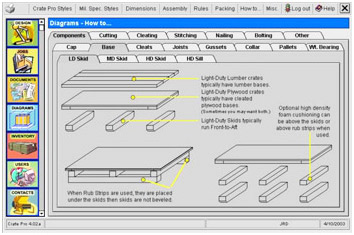 EXTREME CONTROL
Crate Pro gives you extreme control over your crate design. Placement and lengths of all your framing members or cleats is handled for you automatically. This means you NEVER have a problem with panel fit.

With our new Rules based methodology, you select how intermediate or filler materials are placed from a drop-down menu then Crate Pro handles all the measurements for you! What could be easier?

After Crate Pro calculates the initial design, you have control to change any piece of material and can change intermediate cleats to be just the way you want them.

Add packing material, auto build floater decks or foam lining, add to the inventory quickly and easily any items not already included! Store related digital documents and pictures with any design or job. No more digging through multiple programs or paper files to find what you're looking for!

Even thought Crate Pro allows you to make lots of adjustments, you will often find them unnecessary. Crate Pro comes with a setup file that handles nearly 10,000 fields of default data for you. They are all prepopulated and everyone of them is adjustable by you. Typically 99.75% of the fields are not changed by users, and the other 0.25% of the fields are often changed. Either way, you have total control. Crate Pro uses all this default setup data when it designs a new crate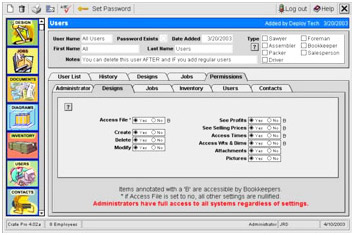 INFORMATION - INFORMATION - INFORMATION!
With our new Crate Pro you will think you're experiencing Information Overload! You get most any data imaginable from Crate Pro.
Here's just a little of the information Crate Pro gives you...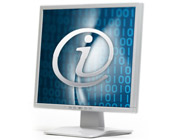 Outside dims
Tare weight *
Shipping weight *
Manufacturing time per saw or process
Product cost, markup and profit
Labor cost, markup and profit
Selling price
Complete and accurate cutting instructions
Detailed and clear diagrams of all the crate styles
Complete material list including fasteners, and blocking & bracing
* All weights are estimated based on wood weights. Obviously that can fluctuate, but Crate Pro provides you with extremely accurate data based on the calculated amount of material used (including fasteners).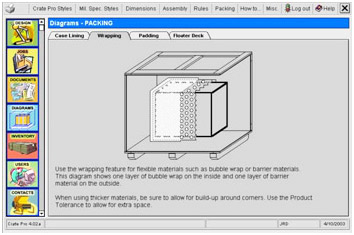 EDUCATION GALORE!
A picture's worth a thousand words! So why read? We've redrawn most of the diagrams found in the specifications (plus hundreds more!) You will find over a thousand easy to understand diagrams that show you what finished crates should look like as well as many of the packing options and detailed instructions on how to cut materials, fasten crate panels together and most anything else you may need to know.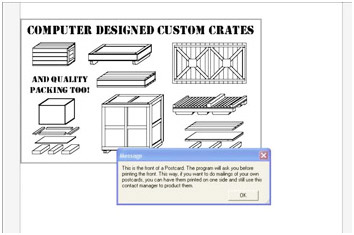 MARKETING HELP
Get NEW customers to your business by offering crating services. Crate Pro includes a full bulk mail and blast e-mail campaign manager. You can import all your contacts into Crate Pro's contact manager and print out fast and simple fliers, postcards or e-mails. The fliers and postcards are already laid out with professional drawings of crates to provide the optimum appeal. You can even keep track of what prospects received what mailings and when!

Please stop by our web site for more information,
demo videos and screen shots. You'll be happy you did!